Services
The Barishtar Herbal Therapy will be able to provide you with professional advice pertaining to the ailments that cause you pain and suffering.

We have many years of experience when dealing with all kinds of serious medical conditions such as fibromyalgia, multiple sclerosis, rheumatism, arthritis along with spinal cord injuries, brain injuries. We will be able to diagnose your problem in our clinic in Toronto and then make sure that you will get the natural cure and remedy that will help your body deal with the problems that ail you. Other chronic illnesses that we can assist you with include treating headaches, backaches, knee injuries and arthritis.

Be sure that when you feel as though there is no hope with recovering from what medical doctors are prescribing you, then natural medicine is your next step. In fact, the natural medicine we use is only used by us and is 100% safe from any dangerous side effects. These medicines have been created through many generations of changing methods and have been proven to help all sorts of problems. We guarantee that you will see improvement with your problem very shortly after just one treatment. This is what sets us apart: we guarantee our work, something that is too risky for any other doctor in the world to do.

Be sure that when you feel as though your body is not recovering when only prescribed with medication, then natural herbs are the next thing. We will advise you with the purest medication that you can choose for your problems and see results right away.

Fibromyalgia
Fibromyalgia (FM or FMS) is a medical condition characterised by chronic widespread pain and a heightened and painful response to pressure.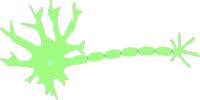 Multiple Sclerosis
Multiple sclerosis (MS), is an inflammatory disease in which the insulating covers of nerve cells in the brain and spinal cord are damaged.

Rheumatism
Rheumatism or rheumatic disorder is a non-specific term for medical problems affecting the joints and/or connective tissue.

Arthritis
Arthritis is a form of joint disorder that involves inflammation of one or more joints. There are over 100 different forms of arthritis.
Spinal Cord Injuries
Spinal cord injury usually begins with a sudden, traumatic blow to the spine which fractures or dislocates vertebrae. This damage begins at the moment of injury when displaced bone fragments, disc material, or ligaments bruise or tear into the spinal cord tissue.
Brain Injuries
A brain injury is any injury occurring in the brain of a living organism. Brain injuries can be classified along several dimensions. Primary and secondary brain injury are ways to classify the injury processes that occur in brain injury, while focal and diffuse brain injury are ways to classify the extent or location of injury in the brain.